Stone Investment : Real estate, investment, luxury.
Two recognized professionals in luxury real estate unite their dynamics within Stone Investment.
Far beyond a real estate agency, Stone Investment is a consulting firm. Specializing in exceptional real estate for over fifteen years, it offers an exclusive and personalized service with a tax and asset management approach.
Pierre Monville : specialized in real estate investments in Mauritius and in tax exemption, he benefits from a large network of quality buyers in France and abroad.
Noël Castinel : expert in the sale of exceptional properties and passionate about architecture, he knows his region perfectly and his presence in London gives him wide international visibility.
"Our fifteen years' experience has given us a comprehensive understanding of the prestige property market. We put all our passion, belief and professionalism into bringing your life projects to fruition." (Noël Castinel)
Stone Investment is at the origin of the sale of many exceptional properties in Provence and Côte d'Azur : country houses, luxury apartments, charming properties, mansions, historical monuments, wine estates, waterfront villas and remarkable architectural properties.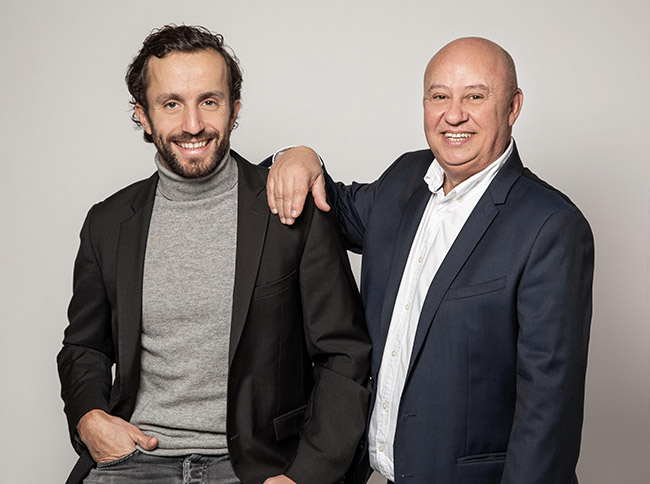 Our extra touch :
When less is more
Mies van der Rohe's maxim is one we put into practice each and every day. What is rare is precious, like the relationship we enjoy with our clients. We select few properties and devote the time to them they deserve.
Bringing out the exceptional in your property
Your property deserves a sales presentation that reflects its qualities, one that is unique, inspiring and effective. Each marketing campaign is designed to bring out all the property's charm and exceptional features, creating an effective, historical and architectural showcase that will prove its worth.
Tailored assistance
Analyzing, selecting, understanding, evaluating and - sometimes even - admiring are all part of the way we do business. Presenting the right property to the right person, assisting you at each step in the transaction process, our service is based on knowing our clients.
Culture architecture
Culture influences our view. Supported by input from art historians, our architectural expertise traverses the movements and centuries. From the Classical period, through the Haussmanian, Art Déco and Modern movements to the remarkable contemporary architecture of today, our approach is always to provide a showcase for architectural heritage.
10 reasons to entrust your property to Stone Investment
EXPERIENCE & PROFESSIONALISM
More than 15 years at the service of exceptional real estate, a wise eye, a recognized expertise.
Digital, national and international trade press, social networks, regular newsletters to our list of qualified clients.
Our estates are sold at the prices we estimate.
Lawyers, architects, wealth management consultants, notaries.
Home-staging advice, professional photo and video reports.
Less than 6 months on average.
"Less is more" (L. M. van der Rohe), few estates for more efficiency.
NATIONAL & INTERNATIONAL CLIENTS
Presence of our office in London.
An original approach thanks to our art historians (classical, Art Deco, modern and contemporary).
Sales of private mansions, properties, luxury apartments, remarkable architecture, wine estates.